Jonathan Horne and Shelli Delgado in The Crucible (2017). image by Casey Gardner Ford Photography.

Actor's Express inspires people to question themselves, their communities and the world by creating live theatre in an inclusive space designed to challenge conventional thinking and reflect contemporary human experiences.
Through eclectic programming, a bold approach to production and a robust commitment to social accountability, AE encourages audiences and artists to share a journey of adventure, becoming brave change-makers in a world that is spinning into a new era.
Actor's Express leans into its commitment to the future of our field by nurturing the next generation of artists through rigorous training, and by developing and producing new work.
We create brave and gutsy theatre that challenges and entertains at the same time.
GROWTH THROUGH ARTISTIC ADVENTURE
We produce theatre that encourages audiences, artists and everyone involved to explore new ideas, experiences and views of the world.
We believe every person matters and we create inclusive space to hold the perspectives, ideas, differences and commonalities of diverse people.
We hold ourselves to a high standard to create excellence with a consistency that audiences can trust.
Every day, we collaborate, make meaningful connections and build trust with the guiding principle that our work plays a vital role in the civic life of our community.
CREATIVE ENTREPRENEURSHIP
We foster a culture of innovation, risk-taking, and boundary-pushing to create something new and unique that adds value to our community.
We believe that with shared passion and collaboration, we can do almost anything.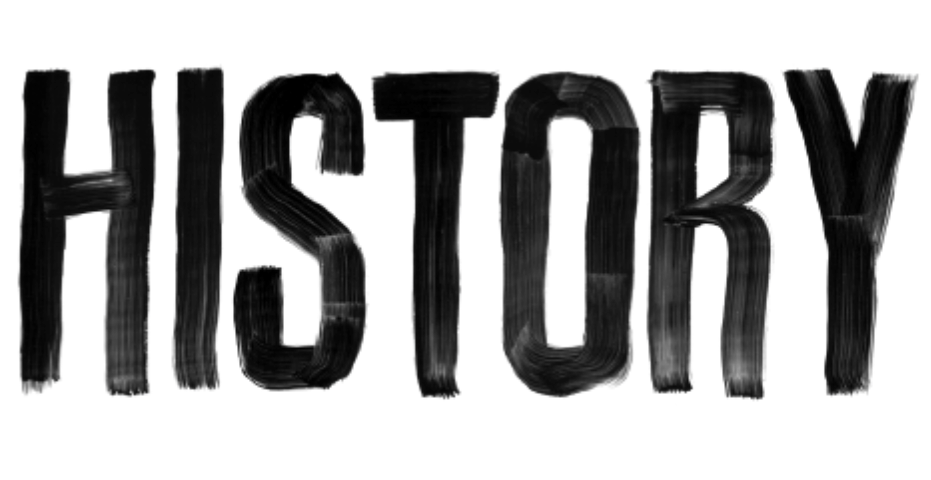 Actor's Express was founded in 1988 by Chris Coleman and Harold M. Leaver. Originally located in a church basement on Clairmont Road, the Express soon moved to a location in Inman Park where it remained until 1994. Since that time, AE has been in West Midtown's King Plow Arts Center, a sprawling complex converted from a former plow factory.
Founder Chris Coleman led the theatre until 2000. He was succeeded by Wier Harmon, who served as Artistic Director until 2003. Upon Herman's departure, Jasson Minadakis took the reins and served until 2006. Since July 2007, Freddie Ashley has been serving as the theater's Artistic Director.
For 35 years, AE has been considered one of the most daring, provocative and high-caliber theatres in Atlanta. Our work continues to appear on local best-of lists and has garnered dozens of awards.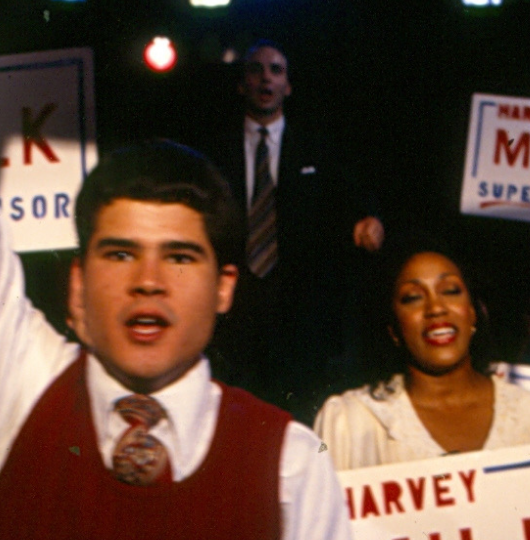 The original 1992 production of The Harvey Milk Show starring Founder and Artistic Director Chris Coleman.
Season 33 (2020-2021)
Neat
Hometown Boy
Virtual Downstage Monologue Series
A Christmas Carol
Season 32 (2019-2020)
Skintight
Downstairs
Fun Home
The Brothers Size
Desire Under the Elms
Season 31 (2018-2019)
A Doll's House, Part 2
Reykjavík
An Octoroon
Falsettos
Jump
Head Over Heels
Season 30 (2017-2018)
The Christians
Cardboard Piano
Angels in America, Part One: Millennium Approaches
Angels in America, Part Two: Perestroika
The Flower Room
The Color Purple
Season 29 (2016-2017)
Company
Appropriate
The Crucible
The Legend of Georgia McBride
Father Comes Home from the Wars (Parts 1, 2 & 3)
Little Shop of Horrors
Season 28 (2015-2016)
Stupid Fucking Bird
The Thrush & the Woodpecker
Blackberry Winter
Sweeney Todd
Serial Black Face
Significant Other
Season 27 (2014-2015)
Les Liaisons Dangereuses
Murder Ballad
Bad Jews
Marcus; or the Secret of Sweet
The Whale
Rent
Season 26 (2013-2014)
Venus in Fur
Pluto
Six Degrees of Separation
Maple and Vine
End of the Rainbow
The Rocky Horror Show
Season 25 (2012-2013)
Kiss of the Spider Woman
Wolves
Bloody Bloody Andrew Jackson
Equus
Seminar
Season 24 (2011-2012)
Spring Awakening
Edith Can Shoot Things and Hit Them
Next Fall
The Motherf**ker with the Hat
Xanadu
Season 23 (2010-2011)
Becky Shaw
Albatross
Every Christmas Story Ever Told
Broadsword
See What I Wanna See
The Judas Kiss
Season 22 (2009-2010)
Grey Gardens
Fair Use
Good Boys & True
100 Saints You Should Know
Slasher
Season 21 (2008-2009)
Finn in the Underworld
The New Century
Mauritius
Suddenly Last Summer
Zanna, Don't!
Libby's at the Express
Season 20 (2007-2008)
Dark Play or Stories for Boys
The Last Five Years
Octopus
Some Men
When Something Wonderful Ends
Hedwig and the Angry Inch
Season 19 (2006-2007)
The Great American Trailer Park Musical
Thom Pain ( Based on Nothing )
I Am My Own Wife
Based on a TotallyTrue Story
The Pillowman
Season 18 (2005-2006)
The Last Sunday in June
Kimberly Akimbo
Love Jerry
The Long Christmas Ride Home
Bug
Season 17 (2004-2005)
Hazard County
The Love Song of J. Robert Oppenheimer
Echoes of Another Man
Pulp
Killer Joe
Season 15 (2002-2003)
Trouble in Mind
Jane Eyre
Gypsy
Hedwig and the Angry Inch
Manna
Season 16 (2003-2004)
Bent
Burn This
The Goat or Who is Sylvia
Blue/Orange
Spain
Bel Canto
Season 14 (2001-2002)
Beautiful Thing
The Wooden Breeks
The Doll Plays
Bee-Luther-Hatchee
Company
The Laramie Project
Season 13 (2000-2001)
The Mystery of Irma Vep
Fefu and Her Friends
The America Play
Loot
The Illusion
Season 12 (1999-2000)
The Dying Gaul
The Gimmick
Violet
Handler
Rescue & Recovery
Season 11 (1998-1999)
A Doll's House
As Bees in Honey Drown
The Devils
Once Upon a Mattress
Season 10 (1997-1998)
Six From the Rainbow: A Gay and Lesbian Play Festival
Auntie Mame
Turn of the Screw
Candida
The Birthday Party
Wonderful Town
Season 9 (1996-1997)
Love! Valour! Compassion!
Oklahoma
Sailing to Byzantium
Raised in Captivity
The Misanthrope
Season 8 (1995-1996)
The Harvey Milk Show
Italian American Reconciliation
Three Sisters
Oleanna
Twelfth Night
A Bright Room Called Day
Season 7 (1994-1995)
Jeffrey
Women Playwrights Festival
Hamlet
Philadelphia Story
Cloud 9 (Remount)
Picnic
Woman Playwrights Festival
Season 6 (1993-1994)
Unidentified Human Remains and the True Nature of Love
Man and Superman
Speed-the-Plow
Looking for a City
Approaching Zanzibar
Season 5 (1992-1993)
You, the Night and the Music (an Original Caberet)
Fool for Love
Passion
The Women
The Harvey Milk Show (1992 Remount)
Season 4 (1991-1992)
Danny and the Deep Blue Sea
StandUp Tragedy
Traps (Remount)
The Caucasian Chalk Circle
Glengarry Glen Ross
The Harvey Milk Show
Season 3 (1990-1991)
The Bacchae
Summer & Smoke
Hungry to Bed
Drinking in America
The Gift of the Magi
Five Great Songs From First Grade
Ponce de Leon: The Play
Season 2 (1989-1990)
Cloud 9
The Cherry Orchard
The Dreamer Examines His Pillow
Zero Positive
Laughing Wild
Life is a Dream
Light Up the Sky
Season 1 (1988-1989)
The Vision: A New Age Satire
Traps
The Good Woman of Setzuan
Reckless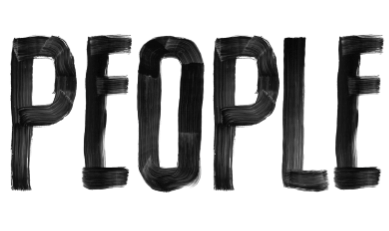 It takes a stage.
And a village.
From our dedicated staff to our audaciously talented artists, everyone plays a key role in the making of our productions. Learn more about us below.
Actor's Express: 2016-2017 Intern Company. Stage Manager: Blackpool and Parrish (Out of Box Theatre). Director: Shadow Cast of The Rocky Horror Picture Show, Next Fall (Georgia College)…read more
Marysa Sutton joined Actor's Express in July of 2021. She has previously worked in the world of campaign finance and public service. Her theatre credits begin and end with Switzer Elementary…read more
The Actor's Express Board of Directors is comprised of leaders from across Atlanta. The Board advises the staff, creates long range plans and represents the organization in the community. If you are interested in joining this elite group of supporters please contact Managing Director Alex Scollon.
* This director is serving in a personal capacity and is not fulfilling official CDC duties
Patrice Brown, Warner Media
Stephen Brown, Cookerly PR
Jennifer Gelder, Budget Rent a Car
Arlene Glaser, Chair, The Coca-Cola Company
Deirdra Glover, Conserte Consulting
Kevin Harry, Randstad
Terry Hildebrand, Hildebrand & Associates 
Amy Hollibaugh, Nora Wealth
Brent Huff, Community Volunteer
Stacey Kalberman, DeKalb County Government
Melissa Moore, Momentum Consulting LLC
Ada Pittman-Delancey, RedefinED atlanta
Jesse Peel, MD, Community Volunteer
Jennie Saliers, Community Volunteer
David Schoenberg, Law Office of David P. Schoenberg
Chris Schneider, Vice Chair, Thompson Hine
Carlos Toledo, Centers for Disease Control *
Mary Anne Walser, Keller Williams
Aaron Watson, Thompson Hine
Angie Weiss, InterContinental Hotels Group
Ashley Williams, Secretary, ImagineX Consulting
Mark Williamson, Alston & Bird LLP
PROSPECTIVE APPRENTICE APPLICANTS:
The application period for the next Apprentice Company cohort will re-open in late Spring 2022.
The Apprentice Company at Actor's Express is one of the most rigorous and successful programs of its kind in the Atlanta area. It is designed to bridge the gap between the educational and professional phases of early career artists. In residence for a full calendar year, apprentices work intensively in their respective areas of specialty and are also immersed in all layers of a professional theatre context.
The program has three primary goals:
To expand the skills of the artist through rehearsal, understudy rehearsal, performance, understudy performance, class work and by participating in the workings of a professional theatre company
To successfully bridge the transition from student training to professional theatre career
To inspire the human being with the theatre's potential for impact.
The workload is broad and demanding. Apprentices can expect an average time commitment of 20-35 hours per week in the theatre. In addition to practicum work, apprentices take ten classes taught by working professionals.
Actor's Express is committed to fighting systemic racism and white supremacy. Further, AE is committed to reflecting, promoting and defending diversity in all its forms at every layer of the organization. These include the following: Programming, Artists, Apprentice Company, Staff/AE Workplace, Board of Directors, and Audiences.
To read the full Actor's Express Anti-Racism & Anti-Bias Action Plan, click here.
Acting Apprentices
In addition to the general program, apprentices specializing in Acting understudy professional actors in mainstage shows, perform in the Apprentice Company showcase, and continue studying the craft through workshops.
Corey J. Finley – Austin Peay State University 
Abbey Kincheloe – Virginia Commonwealth University
Aliya Kraar – Florida State University
Greg Lloyd – The University of Georgia
Whitney Nelson – University of West Georgia
Jesse Smith – Brenau University 
Directing Apprentice
In addition to the general program, apprentices specializing in Directing shadow directors on mainstage shows, direct the Apprentice Company showcase, and continue studying the craft through workshops.
Tyshawn Gooden – University of West Georgia
Stage Management Apprentices
In addition to the general program, apprentices specializing in Stage Management shadow stage managers on mainstage shows, stage manage the Apprentice Company showcase, and continue studying the craft through workshops.
Maya Hodges – American University, with a dual focus in Performance
Scenic Apprentices
In addition to the general program, apprentices specializing in Scenic Design  assist the Production Manager in building all mainstage show sets, build the Apprentice Company showcase set, and continue studying the craft through workshops.
English Brackett – Brenau University
Devin Fourqurean – LaGrange College
How to Apply
We will begin accepting applications in early 2022 for the 2022-23 Apprentice Company. Please check this page for details.
For an overview of the Apprentice program and application guidelines, email Artistic Director Freddie Ashley at [email protected] 
Frequently Asked Questions
Why should I pursue an apprenticeship?
An apprenticeship can be a good option for those students looking to bridge the sometimes difficult transition from student to professional. Apprentices learn about all layers of making theatre in a professional environment and develop skills over the course of the year. Additionally, apprentices make important professional connections with the artists who work with AE.
What makes the Actor's Express apprenticeship different?
AE considers itself a teaching theatre, much in the same way some hospitals are teaching hospitals. As a result, apprentices are embedded in every layer of the theatre's operations. The curriculum of the apprenticeship is clear and focused. It is extremely rigorous and sets a high standard for professionalism and work ethic. AE values its apprentices and they are treated in an extremely professional way. There are many apprenticeships available to early career artists, but few that approach the experience like AE.
Is this apprenticeship paid?
Every apprentice receives a stipend for each production with which they are involved. The apprenticeship is structured so that apprentices may hold down a full-time job during their apprenticeship residency.
Is housing provided?
No, at this time housing is not provided.
What have previous apprentices gone on to do with their careers?
Many Actor's Express apprentices choose to stay in Atlanta to begin their professional careers. AE apprentices have gone on to perform on almost every professional stage in Atlanta and many key positions in organizations around the city are held by former AE apprentices. Many have also returned to AE as professionals to perform or work in other capacities. Some apprentices have chosen to begin careers in New York, Chicago, and Los Angeles. AE apprentices have also gone on to graduate programs at such schools as Yale School of Drama, DePaul University, NYU, Savannah College of Art and Design and the University of Southern Mississippi.
Joe Alley, Arnall Golden Gregory, LLP
Susan V. Booth, Alliance Theatre
Rod Brown, The AbiBar Agency
Dr. P. Carl, HowlRound
Chris Coleman, Portland Center Stage
Diane Durgin, Esq., Attorney, Ret.
Jackie Goodman, Atlanta Communities Real Estate
Theo Harness, Architect
Fontaine Huey, Georgia Center for the Visually Impaired
Randy New, Kitchens New Cleghorn LLC
Sharon Ott, Savannah College of Art and Design
Chuck Rice, Kilpatrick Townsend 
Kirk Rich, Rich Real Estate Services
Sharon Robinson, Acision
Jackie Sherman, Jacqueline Sherman Associates
Actor's Express Theatre, Inc. is a 501(c)(3) non-profit entity and is a constituent of Theatre Communications Group (TCG) and a member of the Atlanta Coalition of the Performing Arts (ACPA), The Atlanta Gay & Lesbian Chamber of Commerce (AGLCC), the National New Play Network (NNPN) and the Atlanta Intown Theatre Partnership (AITP). Actor's Express operates under the Small Professional Theatre guidelines set by Actors' Equity Association.