Jonathan Horne and Shelli Delgado in The Crucible (2017). image by Casey Gardner Ford Photography.

Actor's Express inspires people to question themselves, their communities and the world by creating live theatre in an inclusive space designed to challenge conventional thinking and reflect contemporary human experiences.
Through eclectic programming, a bold approach to production and a robust commitment to social accountability, AE encourages audiences and artists to share a journey of adventure, becoming brave change-makers in a world that is spinning into a new era.
Actor's Express leans into its commitment to the future of our field by nurturing the next generation of artists through rigorous training, and by developing and producing new work.
We create brave and gutsy theatre that challenges and entertains at the same time.
GROWTH THROUGH ARTISTIC ADVENTURE
We produce theatre that encourages audiences, artists and everyone involved to explore new ideas, experiences and views of the world.
We believe every person matters and we create inclusive space to hold the perspectives, ideas, differences and commonalities of diverse people.
We hold ourselves to a high standard to create excellence with a consistency that audiences can trust.
Every day, we collaborate, make meaningful connections and build trust with the guiding principle that our work plays a vital role in the civic life of our community.
CREATIVE ENTREPRENEURSHIP
We foster a culture of innovation, risk-taking, and boundary-pushing to create something new and unique that adds value to our community.
We believe that with shared passion and collaboration, we can do almost anything.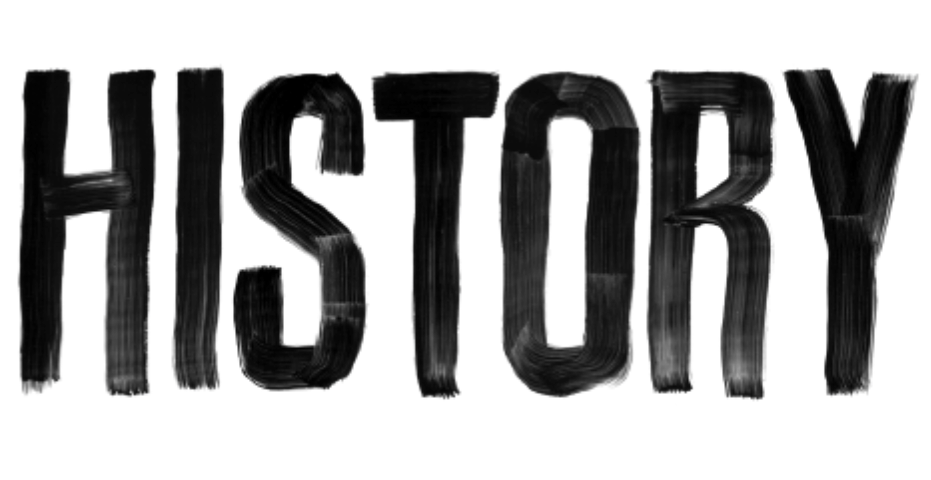 Actor's Express was founded in 1988 by Chris Coleman and Harold M. Leaver. Originally located in a church basement on Clairmont Road, the Express soon moved to a location in Inman Park where it remained until 1994. Since that time, AE has been in West Midtown's King Plow Arts Center, a sprawling complex converted from a former plow factory.
Founder Chris Coleman led the theatre until 2000. He was succeeded by Wier Harmon, who served as Artistic Director until 2003. Upon Herman's departure, Jasson Minadakis took the reins and served until 2006. Since July 2007, Freddie Ashley has been serving as the theater's Artistic Director.
For 35 years, AE has been considered one of the most daring, provocative and high-caliber theatres in Atlanta. Our work continues to appear on local best-of lists and has garnered dozens of awards.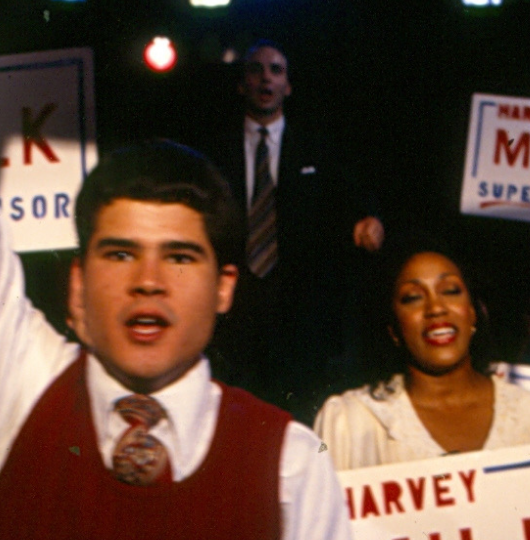 The original 1992 production of The Harvey Milk Show starring Founder and Artistic Director Chris Coleman.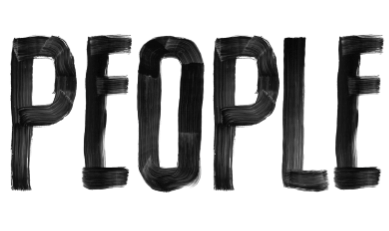 It takes a stage.
And a village.
From our dedicated staff to our audaciously talented artists, everyone plays a key role in the making of our productions. Learn more about us below.
Seamus M. Bourne was a Production Manager and Technical Director at Berry College in Rome, Georgia. He has designed scenery at AE for Company, Wolves, Next Fall and Spring Awakening…. more
AE shows: Red Speedo, Heathers, Hometown Boy and Intimate Apparel. Regional: Mamma Mia at The Historic Holly Theatre. Educational: Songs for a new world, The Tempest, La La Land, Traces of Memory, The Bra and Panty Club, Pippin, Legally Blonde,... more
"Amanda Nerby is a freelance Scenic Artist and Designer. She received her BA in Fine Arts: Theatre at the University of Wisconsin-Platteville, Spring of 2015. Following this, Nerby received her Masters at Kent ... more
(Resident Props Designer/ Set Decorator) Actor's Express: Sunset Baby, Desire Under the Elms, Lizzie, Bootycandy, Intimate Apparel, Heathers the Musical, Fun Home, Head Over Heels ...more
(Lighting Designer) Actor's Express: Sunset Baby, Heathers, Skintight, Significant Other. Atlanta: Dad's Garage, Georgia Ensemble Theatre, Horizon Theatre Company, Oglethorpe University, ...more
Natalie Holly-Purviance studied Sociology and Anthropology and received a Masters in Fine Arts from Pace University.  A proud New York City native, she now calls Atlanta home where she lives ...read more
The Actor's Express Board of Directors is comprised of leaders from across Atlanta. The Board advises the staff, creates long range plans and represents the organization in the community. If you are interested in joining this elite group of supporters please contact Managing Director Alex Scollon.
Patrice Brown, Warner Media
Kevin Dew,  Community Volunteer
Jennifer Gelder, Budget Rent a Car
Arlene Glaser, Chair, The Coca-Cola Company
Anne Hayden, Community Volenteer
Kevin Harry, Randstand
Amy Hollibaugh, Nora Wealth
Brent Huff, Community Volunteer
Andrea Ivory, UPS
Melissa Moore, Treasurer, Momentum Consulting LLC
Jesse Peel, MD, Community Volunteer
Jennie Saliers, Community Volunteer
David Schoenberg, Law Office of David P. Schoenberg
Chris Schneider, Vice Chair, Thompson Hine
Charles Stephens, Counter Narrative Project
Carlos Toledo, Centers for Disease Control *
Mary Anne Walser, Keller Williams
Aaron Watson, Thompson Hine
Angie Weiss, InterContinental Hotels Group
Ashley Williams, Secretary, ImagineX Consulting
Mark Williamson, Alston & Bird LLP
* This director is serving in a personal capacity and is not fulfilling official CDC duties
Amani Clanton is an actor, writer and performance artist located in Atlanta, GA. She is a graduate of Kennesaw State University's Bachelor of Arts Theatre and Performance... more
"Makallen Kelley is an Atlanta-based actor, writer, and artist who recently received her B.F.A in Theatre Performance from the University of Southern Mississippi. On stage… more
Cameron Lane is eager and thankful to be a part of the Actor's Express Apprentice Company. He graduated from Western Kentucky University in spring of 2020. This summer… more
Erin North is so excited to join the 2022-2023 apprentice company at Actors' Express! A Southern California transplant, Erin is an emerging Atlanta performer. She is a recent… more
Ciara is thrilled to join Actor's Express and the 2022-23 apprentice company! Regional: The Wizard of Oz, Rocket Boys: The Musical, Hatfields and McCoys … more
Andrew Randolph is excited to join the Apprentice Company of Actor's Express! Andrew graduated from the University of South Carolina: Aiken in May and spent the summer … more
Sarah Velasco is an actor originally from the Washington, D.C. area, and a graduate from Virginia Commonwealth University's acting program. In addition to acting… more
Directing and Stage Management
Ethan Hall has just finished his Bachelors of Fine Arts at Ball State University. He has just moved out here from Indiana and hopes you enjoy the set!
Actor's Express: Sheila has been involved with Actor's Express off and on since 1992 serving as Casting Assistant, Assistant Director, Props, Stage Manager, House Manager, Dramaturg and Fund Raising… more
Actor's Express: 2016-2017 Intern Company. Stage Manager: Blackpool and Parrish (Out of Box Theatre). Director: Shadow Cast of The Rocky Horror Picture Show, Next Fall (Georgia College)… more
Actor's Express Theatre, Inc. is a 501(c)(3) non-profit entity and is a constituent of Theatre Communications Group (TCG) and a member of the Atlanta Coalition of the Performing Arts (ACPA), The Atlanta Gay & Lesbian Chamber of Commerce (AGLCC), the National New Play Network (NNPN) and the Atlanta Intown Theatre Partnership (AITP). Actor's Express operates under the Small Professional Theatre guidelines set by Actors' Equity Association.